The Culinistas
Automating a Growing Business
The Culinistas offer in-home private chef services for recurring weekly cooking and special occasions. When The Culinistas contacted Wondersauce, they were conducting their entire business manually. In order to scale and grow their company, we created a fully customized booking tool for The Culinistas to streamline and manage their services, clients, chefs, and menus.
Goals
Create a dynamic set of tools to tell the adapting vision of the brand and it's codes

Attract and retain both new and existing chefs and clients

Formalize, streamline and create metrics around operational processes
Team Wondersauce
Role Design Director, UX, UI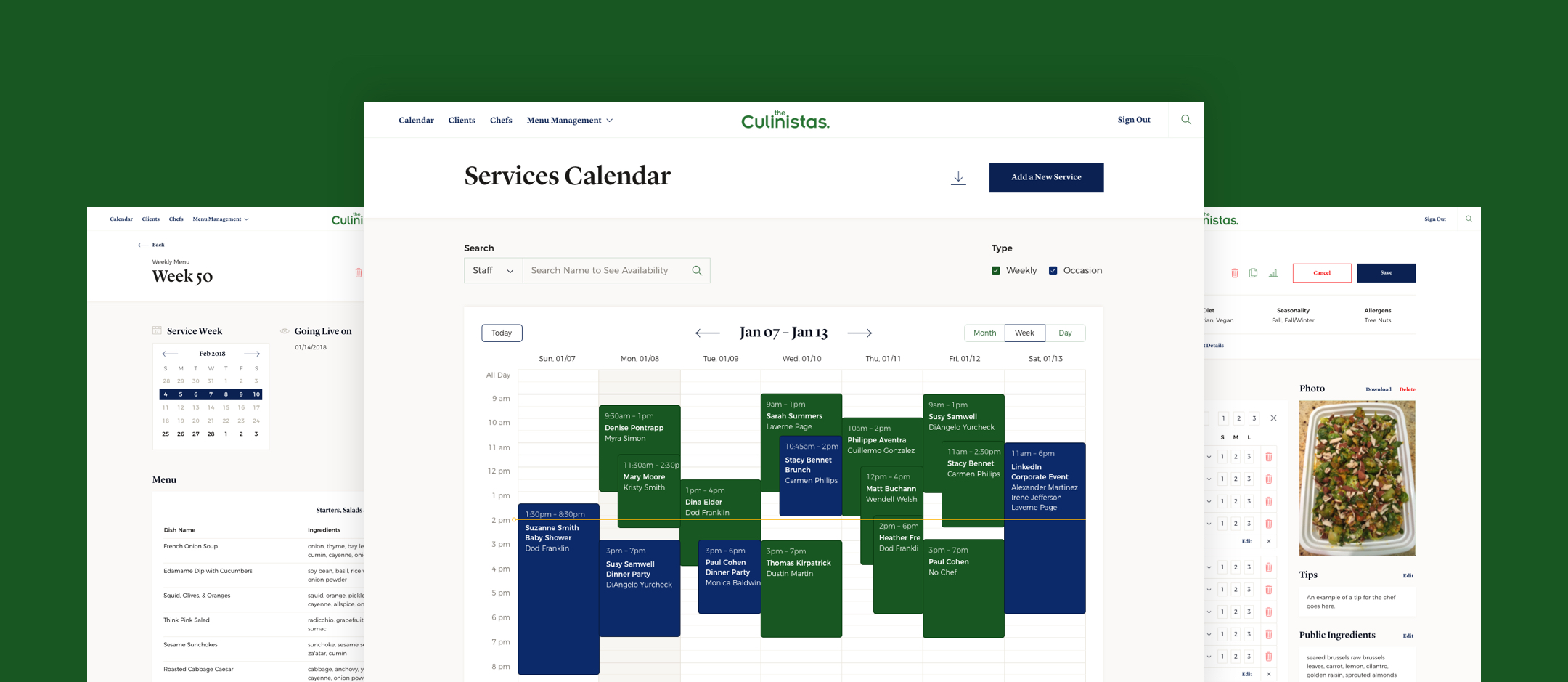 The Culinistas' chefs and clients were interviewed for research into how this service needed to be improved.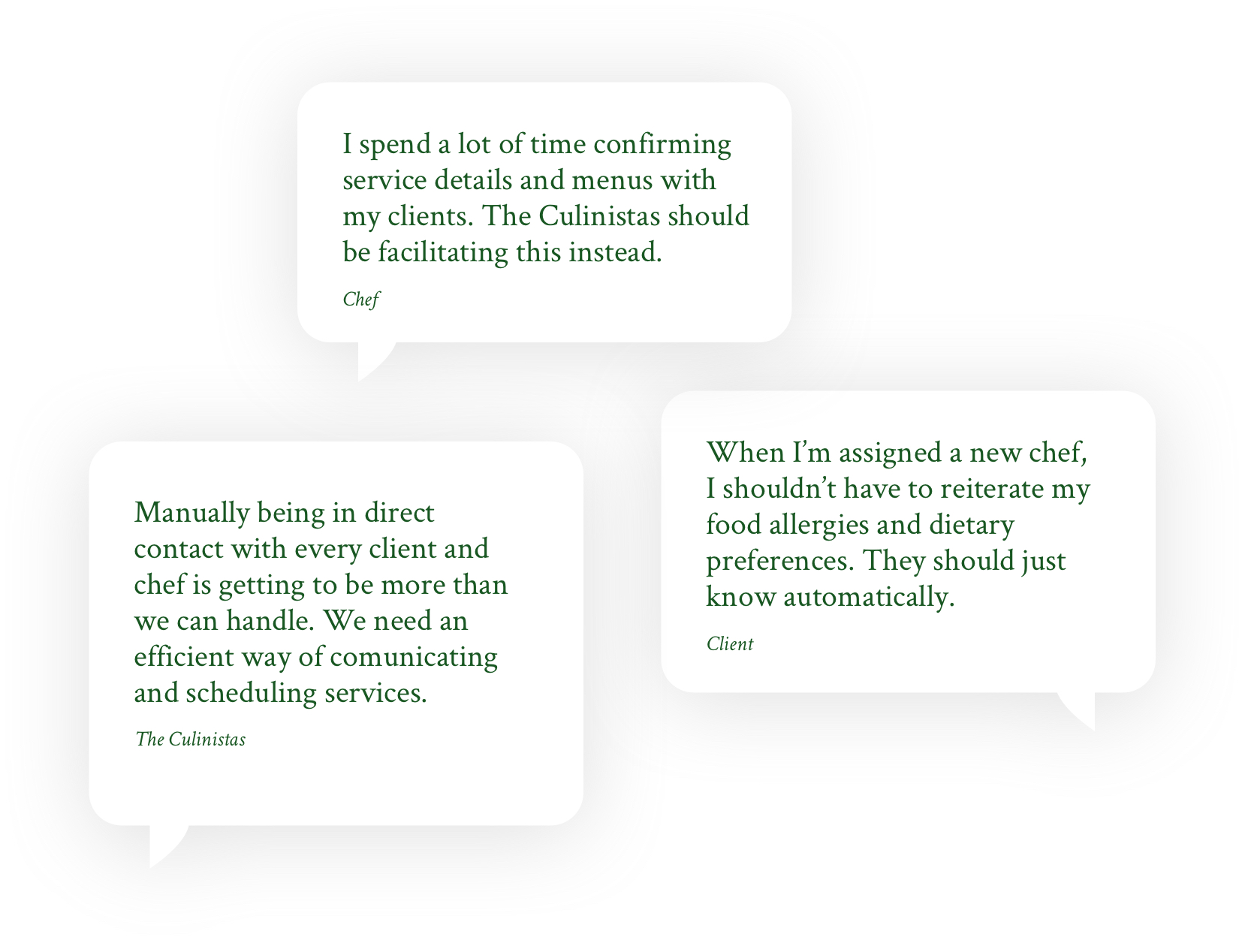 Our answer: Create a digital platform for The Culinistas, chefs, and clients to help streamline communication about scheduled services and menu offerings.
We created a tool that digitized the entire process of building a chef's menu, from the smallest ingredient to the largest recipe — saving The Culinistas countless hours of repetitive labor.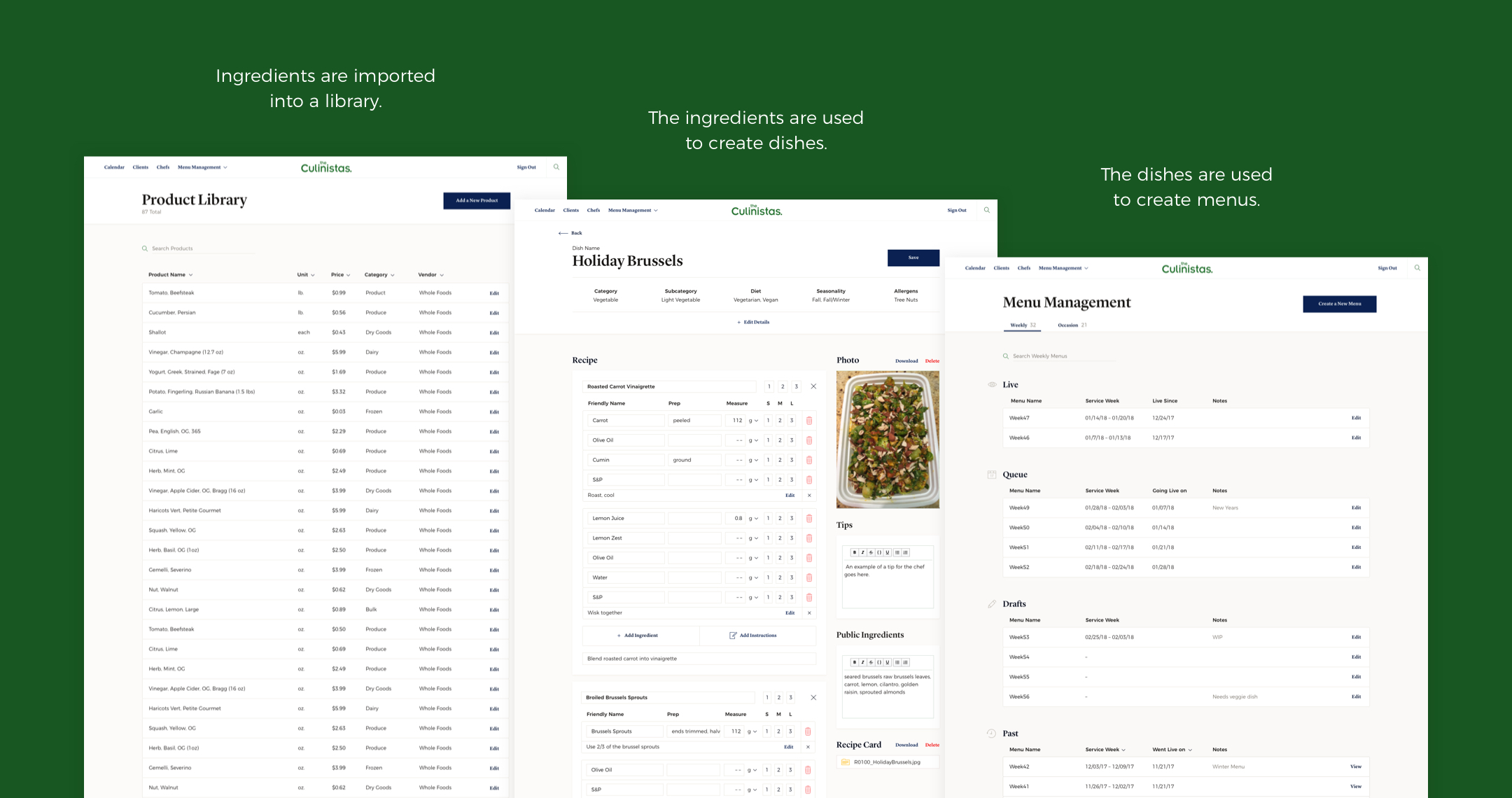 The Culinistas then take these digitized menus and assign them to services between the chef and client.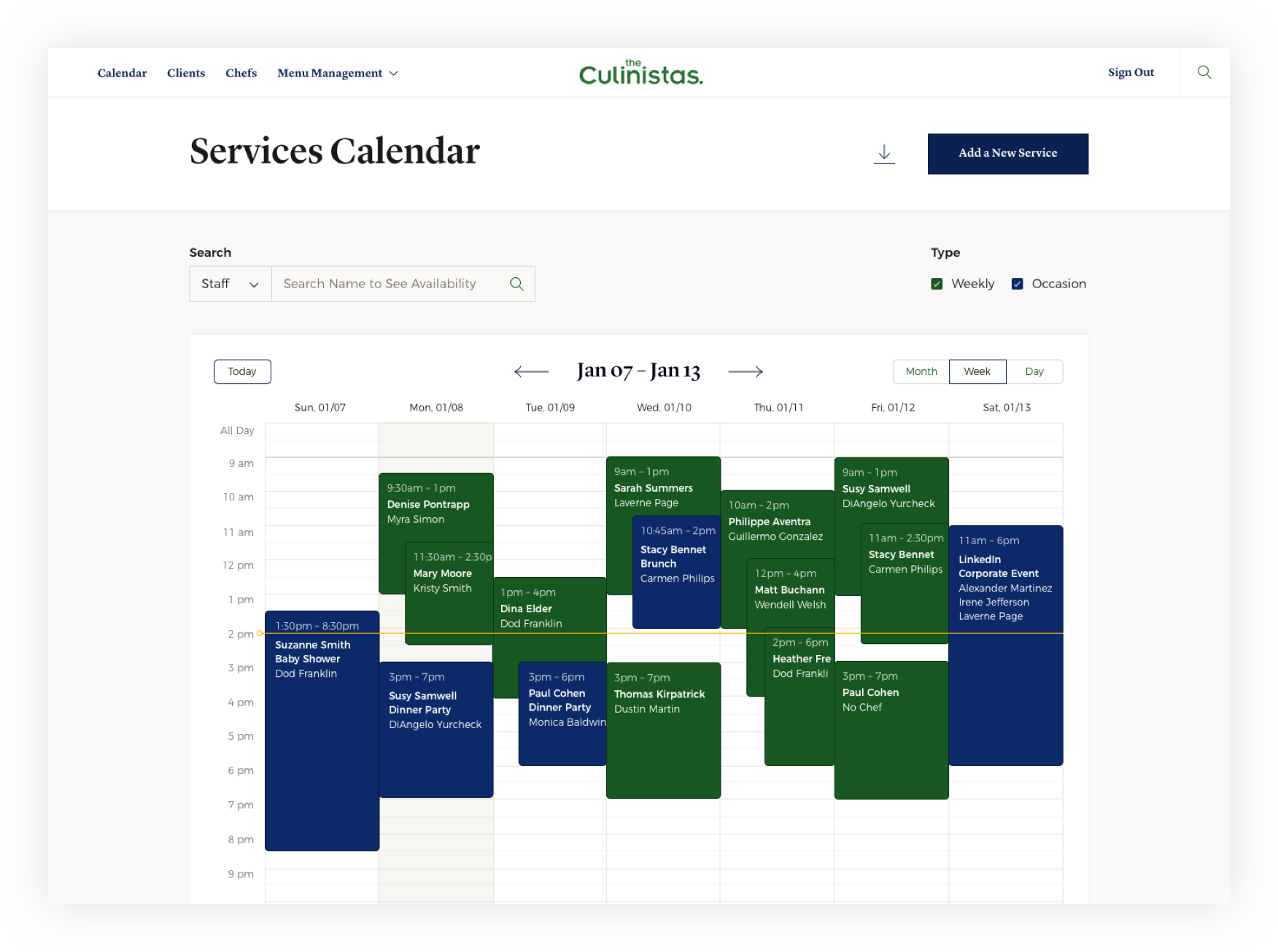 When a service is confirmed, both the chef and client receives an email automatically with the correct information they both need to know for the service.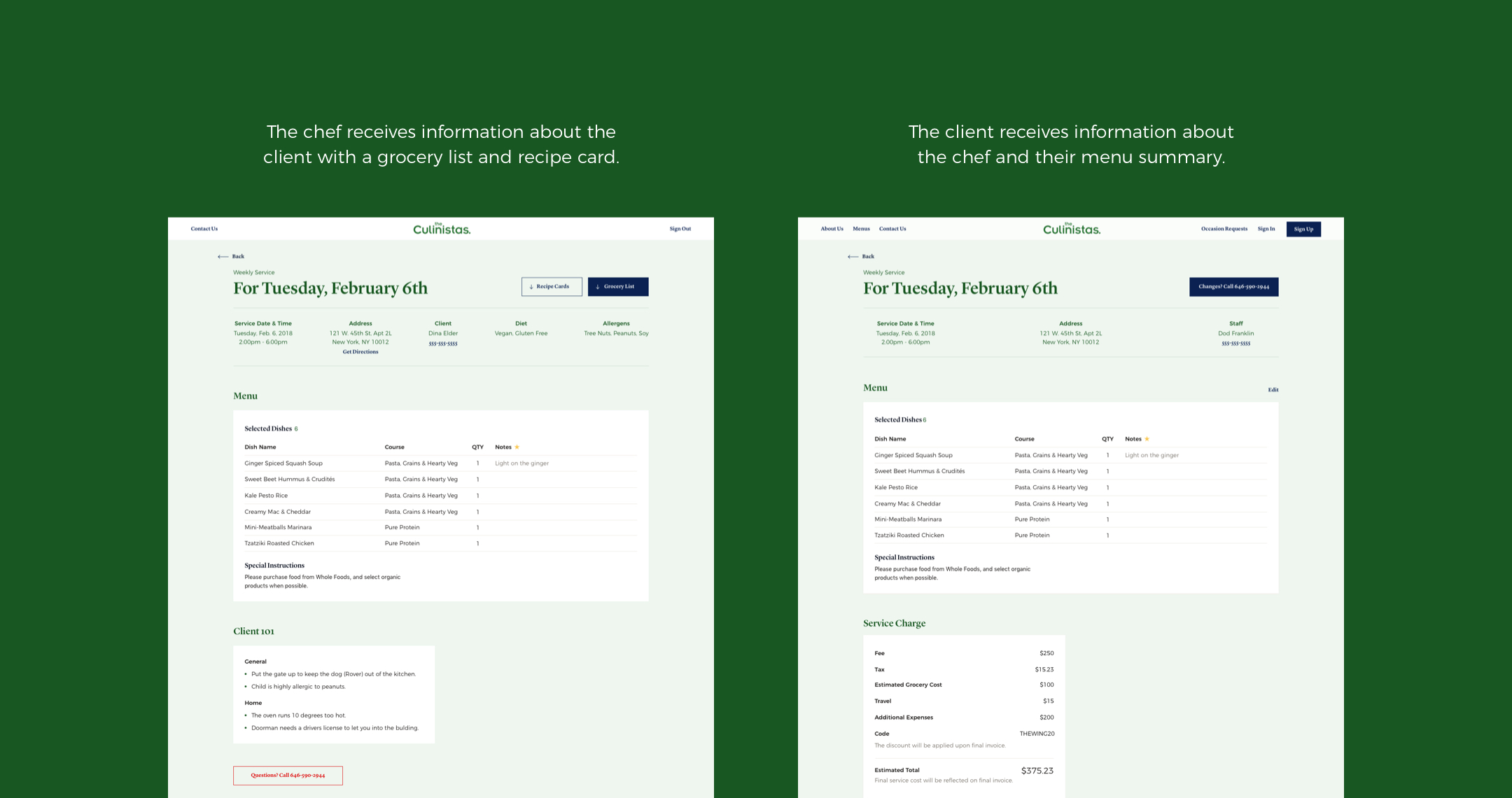 To keep the system consistent and scalable, we developed a comprehensive UI toolkit.